coupons
Submitted by dan on Fri, 07/31/2009 - 9:58am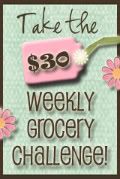 Kathy W. of Danville has a challenge. It's the $30 Weekly Grocery Challenge! Kathy has set a goal for herself and her family of three to spend no more than $30 per week on groceries, baby food, snacks, cleaning supplies and personal items. Sound impossible? She's done it for more than seven months now! ... keep reading...
Submitted by dan on Tue, 02/24/2009 - 6:17pm
Save a little money on date night with this coupon from Ruby Tuesday. It's says you can buy one entree and get a second entree free. There are a few other details. Click here for the coupon. It expires March 24, 2009.
I went to Ruby Tuesday in Danville recently and found it to be very good.